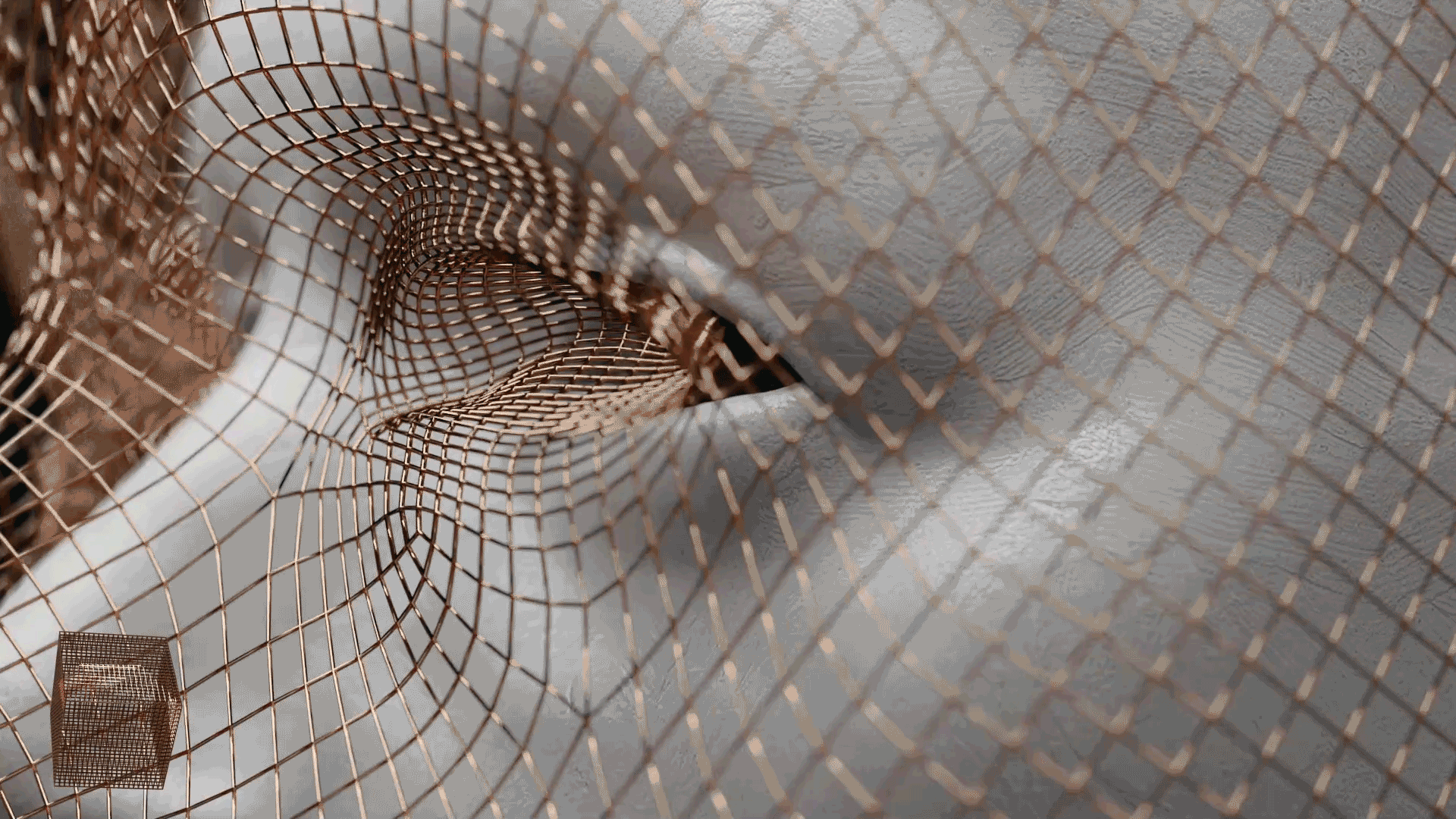 NEW NORMALS

Year: 2020-2021
3d, Typography, Illustration
My participation as a guest artist for the exhibition "New Normals", created by Digital Media Creative 2020 students from Hyper Island, Stockholm. A virtual exhibition where the subject in question, dispute what we as humans currently classify as normal. At a time when covid 19 and its spread and impact on the world was at its greatest.

I found that my thoughts and answers to the question had their roots in loneliness, isolation, ignorance, the unknown, and new knowledge. These feelings and thoughts were then visually interpreted in three different works and exhibited at the event.

My depiction
These were my initial thoughts and presentation regarding the subject:

"The feelings of being caged, trapped, alone, or bored. Self-reflections, time for yourself, new ideas. Chaos, not knowing, what future? ". Creating a suit where you should not keep a distance from each other when wearing it. Maybe it all became the new normal for me faster than I taught. My being is to dive deep into things and not getting enough hours of sleep. My objects displayed are symbols of these thoughts.