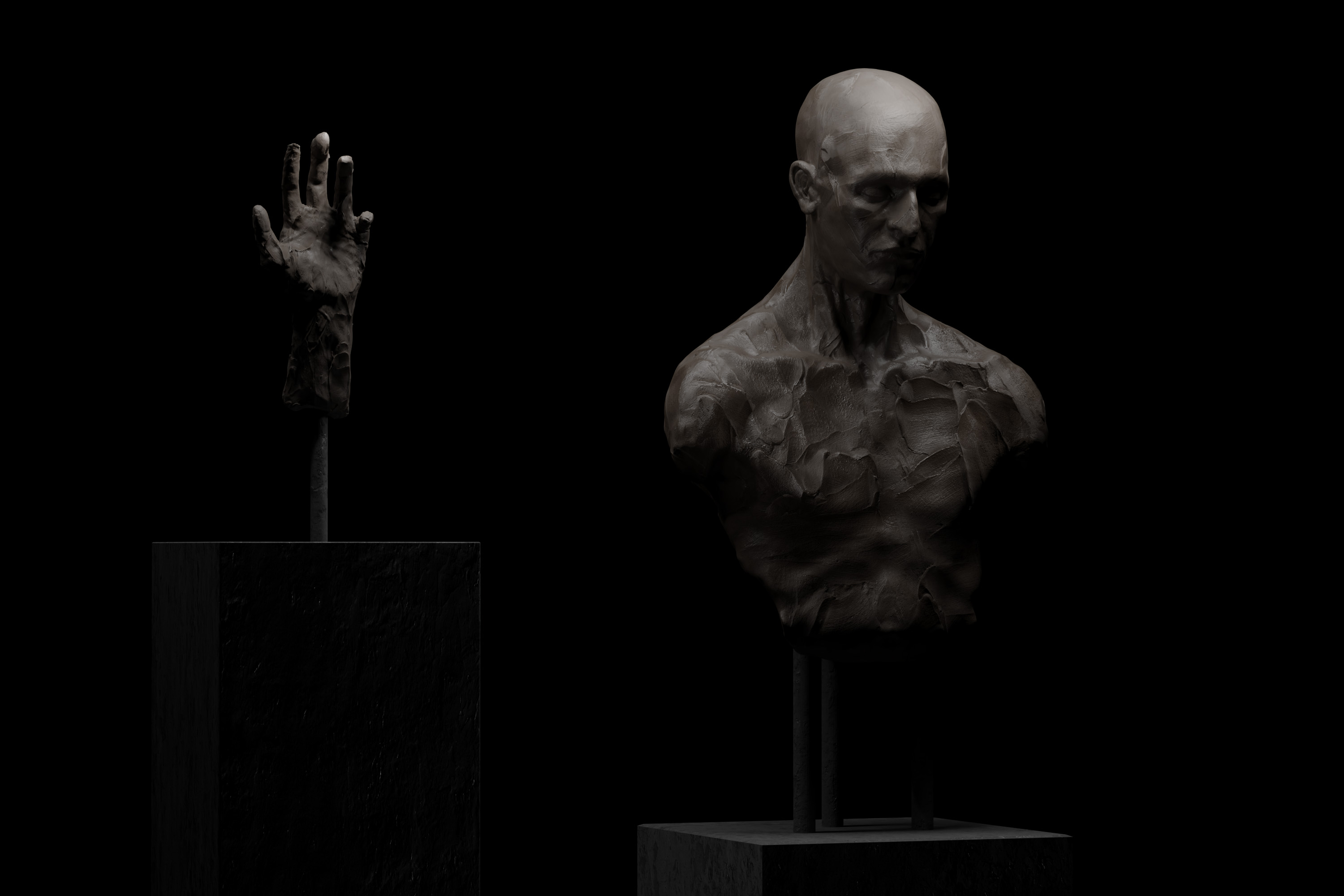 IDENTITY

Year: 2020
3d, Sculpturing, Texturing, Layout

A personal project where I wanted to pay homage to traditional sculpture as an art form. Sculptures have always fascinated me about how the choice of material and design language can convey a story around the depicted. With this project I wanted to try to recreate this way of conveying emotions through a modern and digital art form, 3D.

The idea is that the viewer will then be able to see the sculpture and exhibition digitally with their phone.


The two objects and the scene are created in Blender, by sculpturing, texturing and finally staging the light and camera positions. The design and layout of the mobile application is created in Indesign and Photoshop.